It turns out that communists and their grand poo-bah (read: Barack Obama) hate Cheerios.  So says Ed Anger of the Weekly World News.  Now, I'm not familiar with Anger, and I have no idea if he shoots from the hip as a columnist or if his schtick is parody.  The pseudonym and the whole Weekly Word News medium suggest parody, but the intertubes tell me he has a devout following that embrace his rants as gospel, so what do I know?  That said, you may have noticed that Cheerios cereal has been getting some press lately due to a warning letter the FDA issued to General Mills. Certainly, some people certainly are taking the defense of their breakfast very seriously.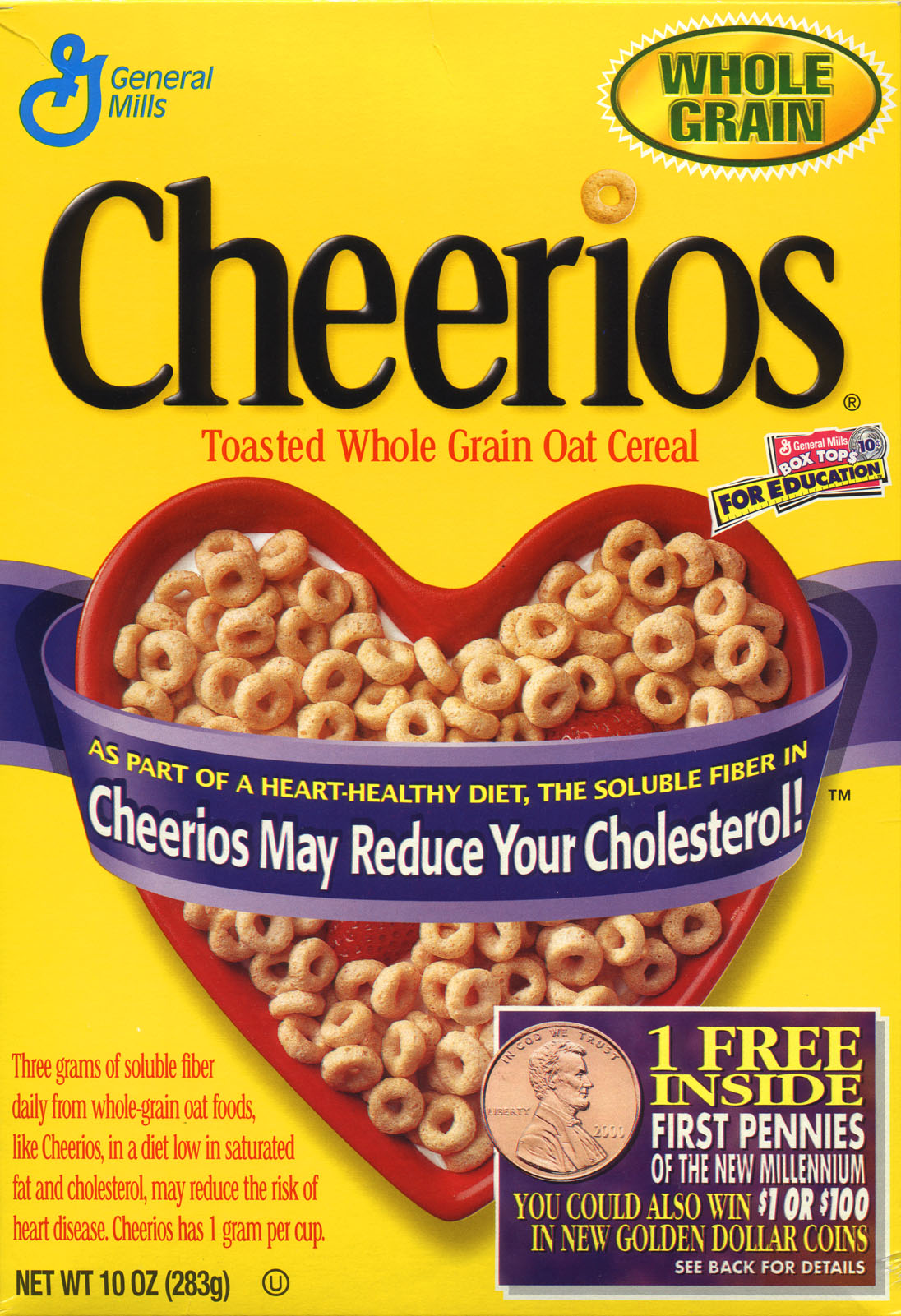 Seeing as she's a red-blooded, all-American, all-capitalist sort of columnist, the (fortunately) inimitable Michelle Malkin has stepped up to decry the attack on Cheerios.  In the sparse lines of a non-article, Malkin manages to equate the Cheerio dust-up with both Nazi fascism (see the title of her post, an echo of the first line of Martin Niemöller's famous poem) and socialism (complaining of proposed public funding of health care), an interesting paradox that defies my best attempts at logic.  To wit: based on Niemoller's poem and Malkin's clumsy invocation of its first line, somehow the Cheerios actually became the communists in this scenario. I honestly didn't see that one coming.  (I doubt Malkin did, either.)
So, what's the problem here, anyway?
According to the FDA, the problem is the liberal sprinkling of overambitious qualified health claims stamped all over every box of Cheerios, particularly this one: "[It can] lower your cholesterol 4 percent in 6 weeks."
The FDA, being the killjoy that it is, had the gall to point out that a few of these claims are not backed up by  actual science.  Simply, unless GM were to add in some info about fat levels, fruits and veggies, and some other odds and ends in making a truly heart-healthy diet, these claims are misleading.  Naturally, the FDA wants these claims taken off or General Mills to consider reclassifying Cheerios as a drug, seeing as how they are trying to use a claim that "according to federal law, should apply only to drugs designed to cure disease."  Imagine.  Those little cardboard-flavored oaty-O's that give thousands of American children weird-tasting burps each day…soon available by prescription only?
Because I like bottom lines, I'm going to give you one.
Ain't nobody trying to take your Cheerios away.
All the FDA is asking is that companies try not to convince consumers that good health comes in the shape of highly-processed oaty-O's, wrapped in plastic and sitting in a pretty box.  They don't have to stop selling them.  They just have to stop bending the truth into funny shapes while trying to sell them.
What's the problem again?
8 comments