Archive for December, 2009
I have been popping into the kitchen almost daily to make up some wonderful concoctions for Christmas. So far, I have raspberry bars, oatmeal butter cookies, raw whole foods fudge, chocolate covered peanut butter balls, triple ginger gingersnaps, dark chocolate coconut bark sprinkled with sea salt, spiced candied nuts, caramel corn, and now turtles with homemade caramel. This picture was taken a couple days ago, which means it was after the caramel corn and oatmeal cookies were gifted away and before the turtles and coconut bark had been made. It's been an entertaining affair, as only about half of those have involved recipes.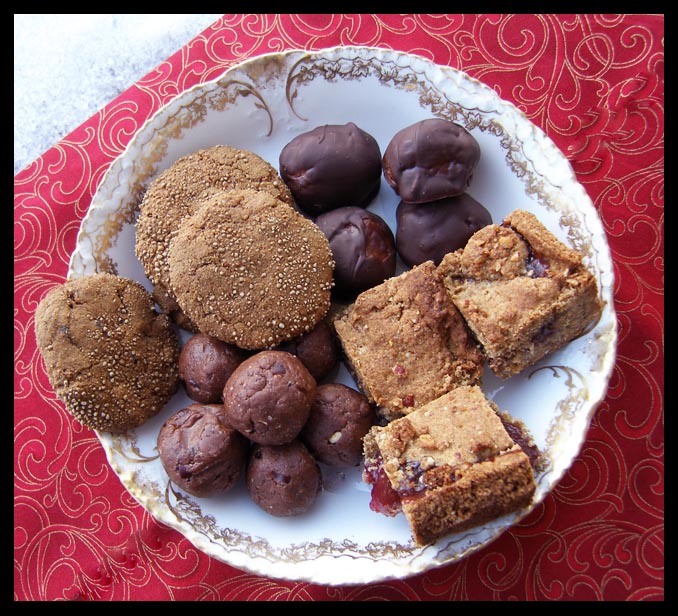 Our first Christmas guest arrives tomorrow, so I will start laying them out to sample. I'll let you know what the biggest hits are and hopefully give some directions here for you to make some of the highlights in your kitchens! Speaking of which, I still have dreams of a wonderful shortbread. Does anyone have a recipe?
Hungrily,
L
7 comments